Mukesh Ambani Becomes Asia's Richest Man After Stock Surge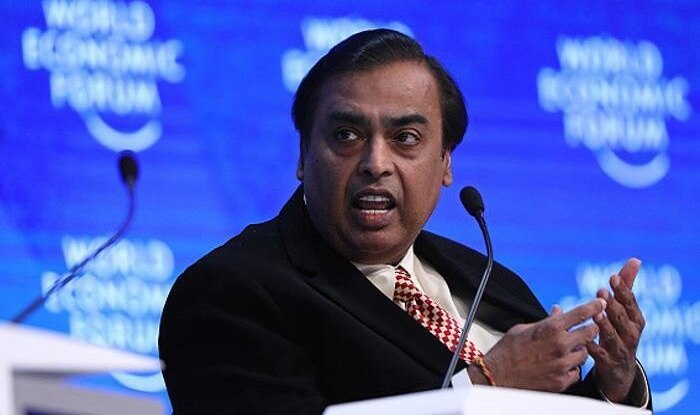 New Delhi, Nov 1: Mukesh Ambani is Asia's richest person with a total wealth of $42.1 billion, a report on Wednesday claimed. With this, China's Hui Ka Yan, who until now held the first position was pushed to the second position, the report stated.
A report by The Economic Times stated that according to Forbes' real time list of billionaires,  Ambani's personal wealth rose by $466 million. This was primarily because of a 1.22 per cent rise in shares of Reliance Industries to Rs 952.30 on Wednesday, ET reported.
At a global level, Ambani stands at the 14th spot on the Forbes' list. This list is reportedly based on the value pf person's stock holding and assets on a real time basis.
Hui Ka Yan made the descent as his Evergrande Group's wealth on Wednesday slumped by $1.28 billion to $40.6 billion.
In 2017, Ambani saw major jump in his personal wealth owing to the jump in shares of Reliance Industries by over 75 per cent year-to-date. The consolidated net profit of the firm increased 12.48 per cent year-on-year for the quarter ending September 30, 2017 against the corresponding quarter in 2016.
Noteworthy that RIL also became the first Indian company to hit the market capitalisation of Rs. 6 lakh crore.
Source by:-india
Share: